Suffolk County Tennis and Education Foundation, Inc.
COVID-19 Info and Resources.
Click here for COVID-19 Tennis Guidelines and Resources.
Click here for COVID-19 stories and publications.
The information on the page is an attempt to provide tennis related resources and preserve events relating to the COVID-19 Viruse Pandemic effect on tennis.
Tennis SAFE Play Guidelines and Resources
CDC Considerations for Youth Sports:
Click here to go to the CDC Considerations for Youth Sports web page.
USTA (United States Tennis Association)
Playing Tennis Safely Guidelines:
(click image and links to view and download)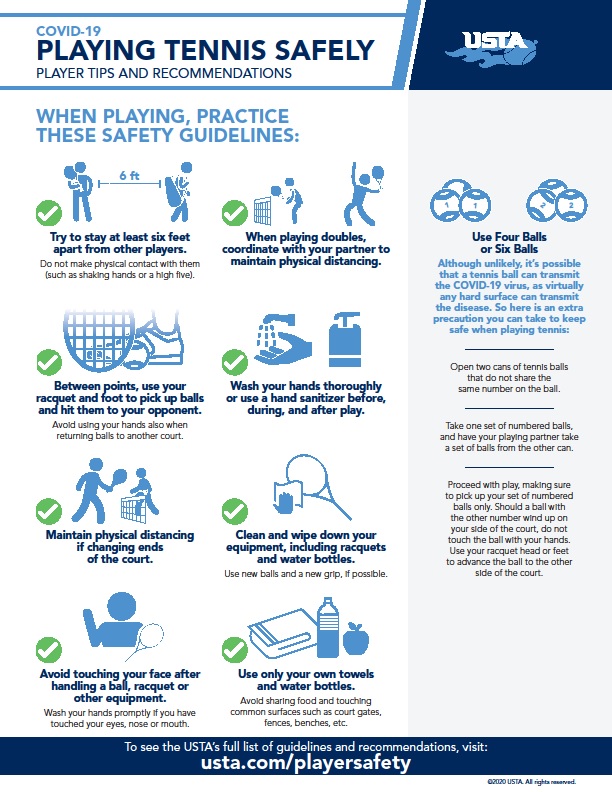 USPTA (United States Professional Tennis Association)
COVID-19 Announcements - Stories - Publications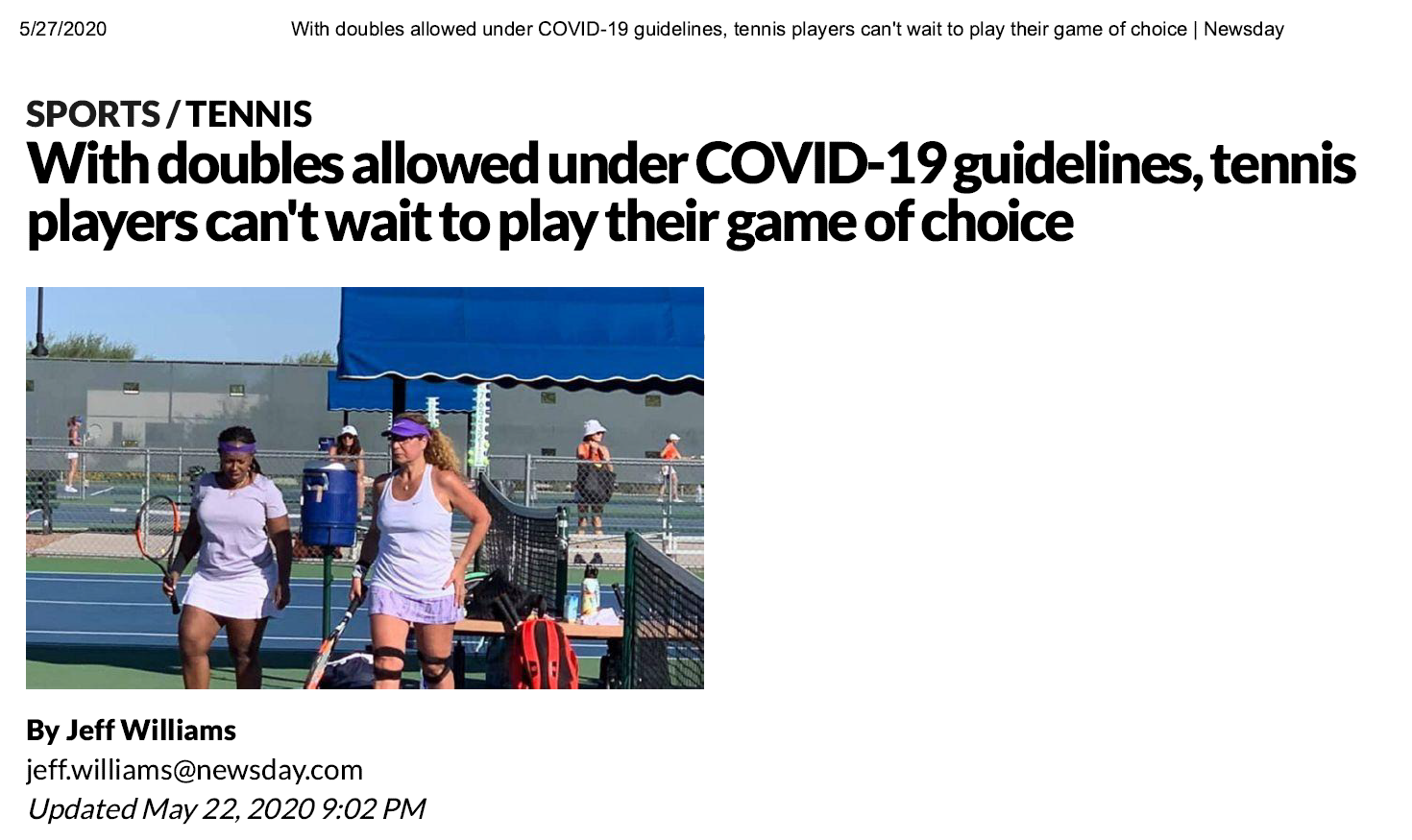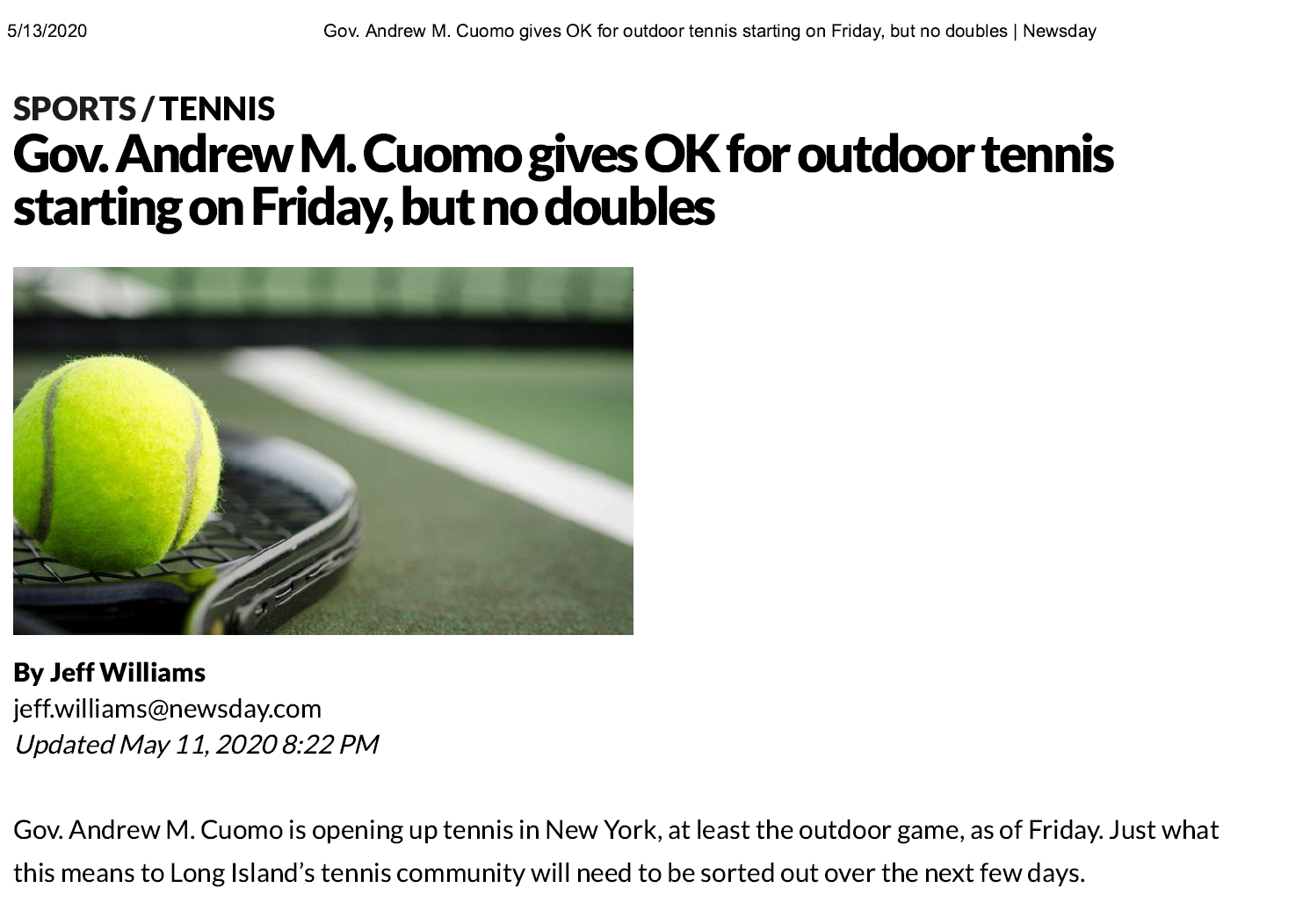 Long Island Tennis Community Appeal Opening of Public Tennis Courts.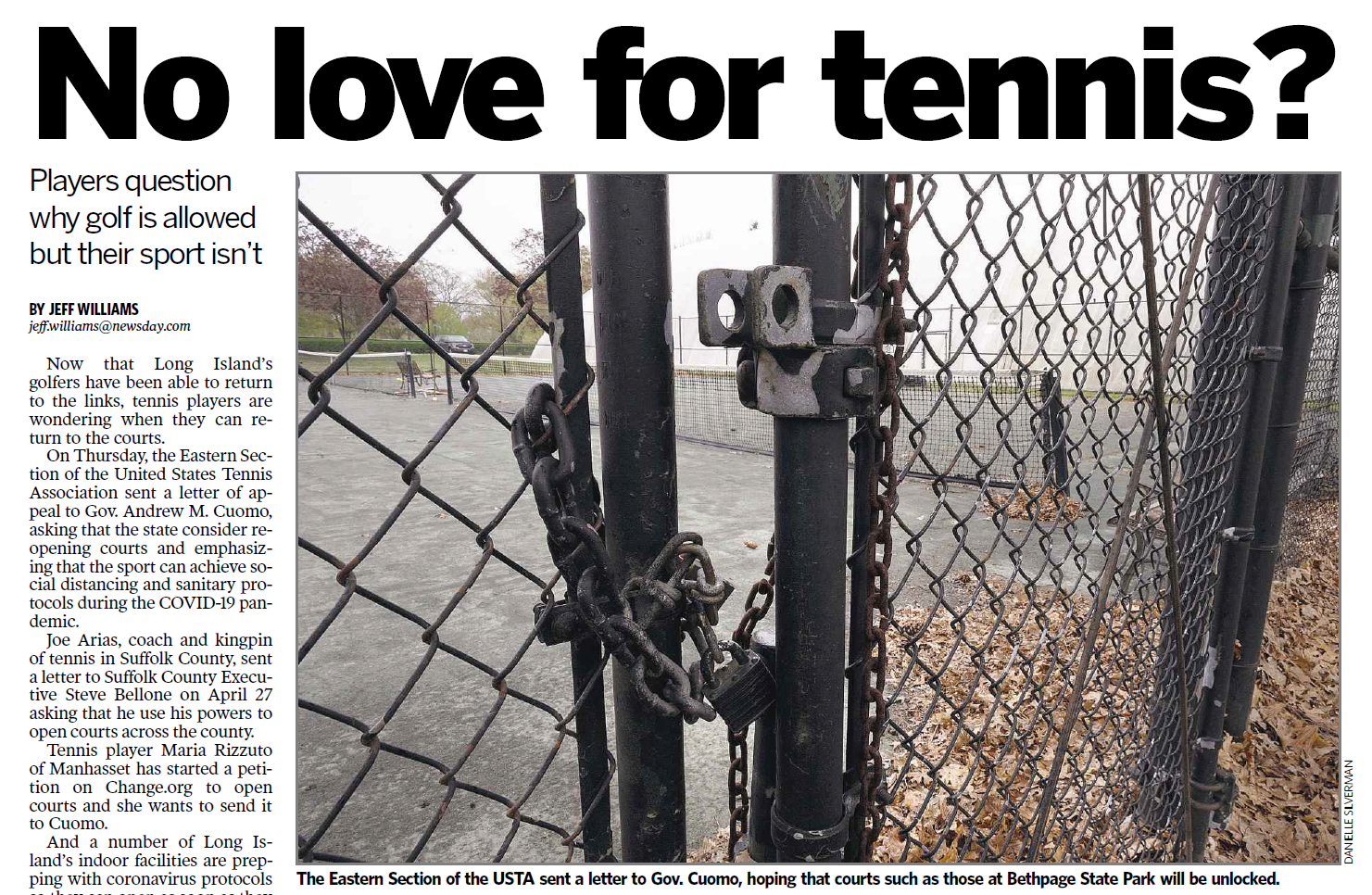 COVID-19 Statements and Documents
SCTEF letter to Suffolk County Executive Steve Bellone: Appeal to Open Suffolk County Public Tennis Courts For National Tennis Month.
Tennis organizations COVID-19, Open America Announcements and Documents at the SCJTL.org web site.
USTA COVID-19 Tennis Play Safety Message
USTA National suspends all sanctioned programs and events through May 31, 2020.
USTA Professional Circuit suspended until July 12, 2020
2020 Spring Boys Tennis Season Cancelled
(Updated April 21, 2020)
Town Of Islip Parks, Recreation and Cultural Affairs Services and Closures During COVID-19